Packets for pallets
Shrink bags (covers) - products of heat shrink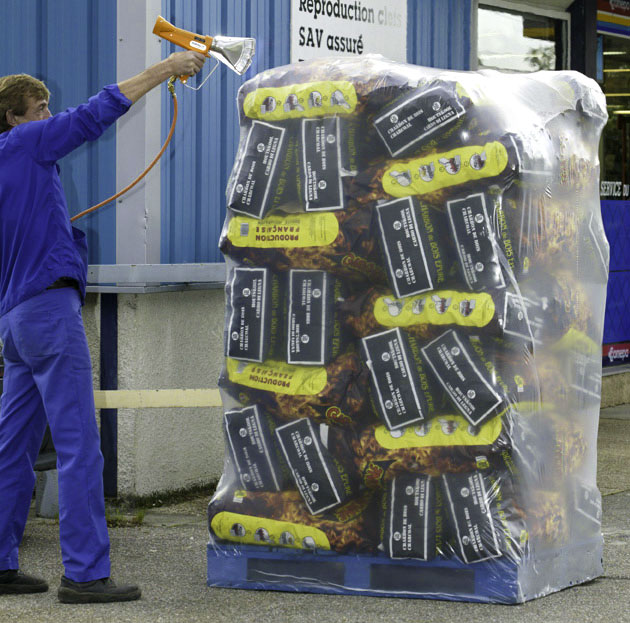 polyethylene, which are used for goods packaging on pallets. Such packages are folded and sealed with an upper end portion. It securely attaches the cargo on the pallet, covering it in all the height of the pallet. Shrink covers are designed for rapid packaging. Such packaging not losing ground in reliability because it is made of shrink film and thus has all its qualities.
Shrink bags for pallets are put on top of the formed and packed cargo, and then set down on the surface by hot air flow. The heateffects only the film, without damaging the productsinside and the transparency of the material allows to control the content and condition of the product.
The main advantages of shrink bags for pallets are:
• easy creation and storage of goods;
• reliable product protection against dirt, dust, moisture, mechanical and chemical damage;
• reducing of the packaging volume with processing by a dense product ;
• the possibility of visual control of the goods;
• reliable fixation of the packed product;
• relatively smaller mass of films;
• economy;
• ease of packaging;
• does not require highly skilled workers.
Packaging of goods and cargo in shrink bags is fully justified both economically and functional sense.