Packets 'T-shirt' and 'banana'
Polyethylene packets'T-shirt' - is the most popular form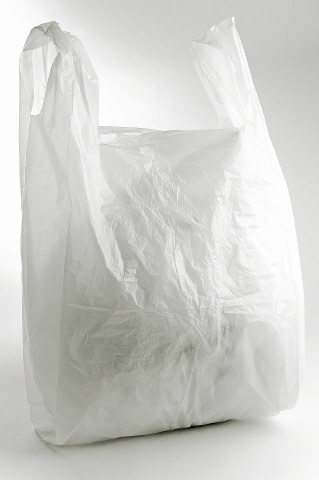 of packages with handles. Many distributing facilities, supermarkets, pharmacies, food services and other organizations are actively used this kind of packages. This is explained by the fact that the package shape is fairly simple, but very capacious and comfortable. Now it is almost impossible to find a more economical version of the packaging for the retail trade.
The distinctive feature of the packets type 'T-shirt' is:
• low specific weight;
• small thickness of packets;
• high capacious;
• high load capacity;
• convenience of everyday use;
• economy.
Due to the special shape of the handles such packets can withstand continuous and dynamic load even without the gain knobs. Packets type 'T-shirt' are made of high (LDPE) or low (HDPE) pressure, in different volume and polyethylene thickness.
Polyethylene packets 'banana' - package that got its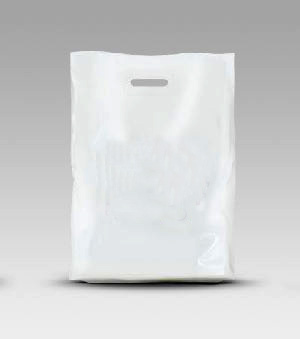 name from the shape of the cut handle. This is the most presentable, image and aesthetic form of packets. This form of the polyethylene packets is the most popular in the network of brand clothes shops, perfumes, toys and souvenirs. Polyethylene packets 'banana' is most often used as a promotional tool, as its shape does not distort the information deposited on it.
The features of this type of packets are:
• original appearance.
• good load capacity;
• high performance;
• a strong promotional tool;
• the ability to apply the full-color printing on packets.
Polyethylene packets such as 'banana' may be made of high (LDPE) or low (HDPE) pressure, of the different polyethylenethickness, length and color. It is also possible to perform the packets with or without a reinforced handle, and with the bottom side fold or crease.
In our Company you can buy polyethylene packets 'T-shirt' and 'banana' with high quality and at affordable prices. Worth noting that buy polyethylene packets wholesale are much cheaper than retail.
Buy plastic bags:
Production of polyethylene packets in Kiev. Packets wholesale and retail. Production of polyethylene packets on request in Kiev, Ukraine.
We have an available price for polyethylene packets.
More precise price for the
packets 'T-shirt'
can be found
contacting
the manager by phone: (044) 501-66-66 Also, you can look at the page "Prices".