Multilayer films
The multilayer polyethylene film is a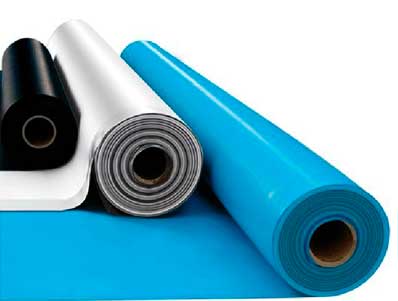 composite plastic material, which is widely used in various industries, such as agriculture, construction, food industry and so on. This film is produced by extrusion, with creating a structure of two or more liquid polymers, which can significantly enrich the assortment of films and broaden their application. Each layer of the multilayer film has certain properties that provided by the variety of stabilizers and additives. For example, it can be light stabilizers, antifogs, antistatic agents, polilight additives and so on. Using this film it can be created the perfect one, in accordance with its purpose.
The multilayer plastic film can be used as:
1)Agricultural film
• Greenhouse films;
• Films for mulching;
• Geomembrane for covering the bottom of the water vessel;
• Solar for soil sterilization by radiation;
• Fumigation for soil sterilization by chemicals;
• Silage films.
2) Packaging film
• stretch film;
• shrink films;
• barrier films;
• for transport packaging;
• for the frozen products packaging;
• for fruits and vegetables packaging;
• for washing powder, dry food, fertilizers, etc.
3) Film for printing
• packaging of various product groups (industrial, food, pharmaceutical products, etc.)
• shrink films
4) Film for laminating
The multi-layer film perfectly fulfills its task compared with traditional materials - metal, glass, ceramics, cardboard, cloth, etc. It is a versatile material that is easily processed, has a low cost and light weight, more practical and easy to use, and finally is an excellent protection against a variety of mechanical and weather damage.